PEC Laser Exhibits at Amcon 2013 in Plano, TX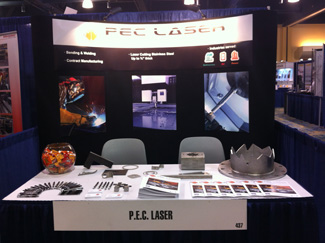 As one of the nation's leaders in aerospace, defense and telecommunication manufacturing, Texas is not only producing custom equipment for these industries at a serious rate, it's also positioned to profit from investment and market expansion in the years to come.
North Texas in particular is a hub for companies that represent these industries, just one of the many reasons PEC Laser attended the Amcon 2013 trade show mid-September in Plano
AMCON: A DESIGN AND CONTRACT MANUFACTURING EXPO
Amcon is a contract manufacturing trade show featuring businesses that produce and supply metal parts and other components. PEC Laser not only attended the trade show, but set up a booth to meet with top level purchasing, engineering and production managers interested in our fabrication services.
The most competitive companies in the U.S. attend Amcon, seeking only the best in contract manufacturing. Fortunately, PEC Laser's track record of routinely delivering customer satisfaction and providing clients with quality products and quick turnaround times has given our company a competitive edge.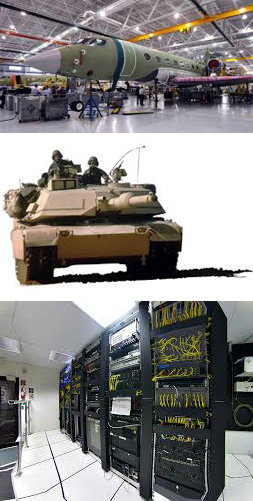 PEC LASER EXPLORES NEW MARKETS
As a business that expertly provides fabrication, finishing and value-added completion services for giants in the oil and gas, construction and power generation industries, PEC Laser has the expertise and skilled professionalism to handle requests from developing industries as well.
The Telecom Corridor in Richardson alone is home to 600 companies, many of them related to telecommunication. Plus, this area is faring reasonably well in air transportation considering Dallas/Fort Worth metro boasts 3.1 times the national average. And it's no wonder Texas based companies in the aerospace and defense industries are expanding through collaborative products and processes, giving plenty of opportunities for PEC Laser to expand its own growth by catering directly to the businesses in these fields.
By attending trade shows and widening our industrial reach, PEC Laser is looking forward to capturing new markets and providing them with custom metal products.
Works Cited:
"Executive Summary and Recommendations." State of Texas Aerospace and Defense Cluster Assessment (2005): 3-6. Office of the Governor. Web. 30 September 2013.
Nielsen, Karen. "Why North Texas Dominates Telecom."  D CEO. D Magazine. January 4, 2011. Web. September 30, 2013.
"The Texas Aerospace & Aviation Industry." Texas Aerospace & Aviation Industry Report (2011): 4. Office of the Governor. Web. 30 September 2013.